Hey guys,
To go with the claymation style, I will have to make everything out of clay, or atleast make it look like it is. I decided to make the sleigh out of FIMO clay. Here are my designs:
And here is the structure of the sleigh: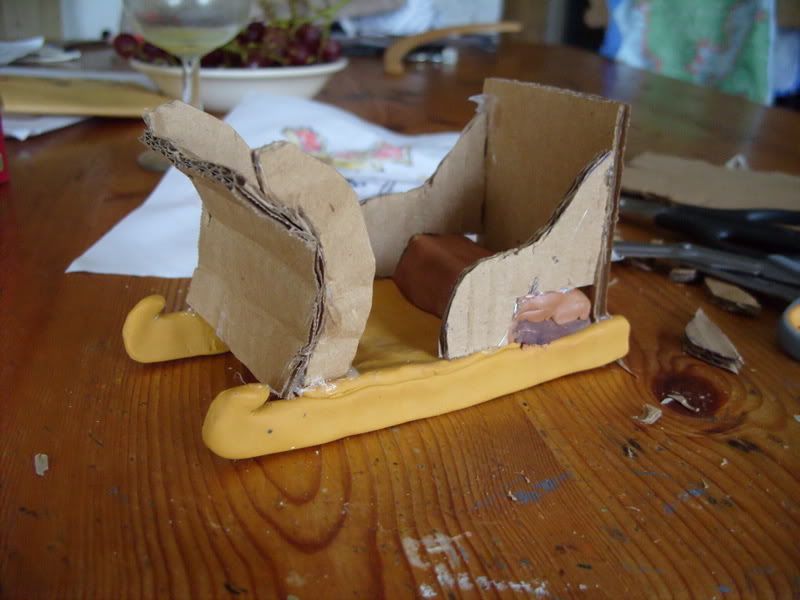 I have now pretty much finished it, but will wait for it to be baked before I take pictures! Hopefully I'll post it here tomorrow!
Keep watching!
Marnik