Yesterday I made the tower bit on top. Here are the 6 pieces cut out: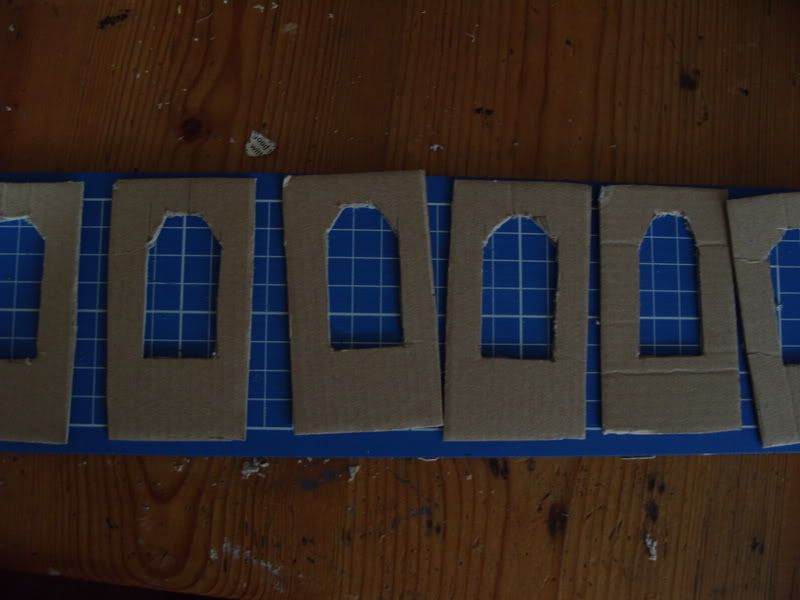 And here they are stuck together. I used hot glue and taped over all the edges to make it nicer: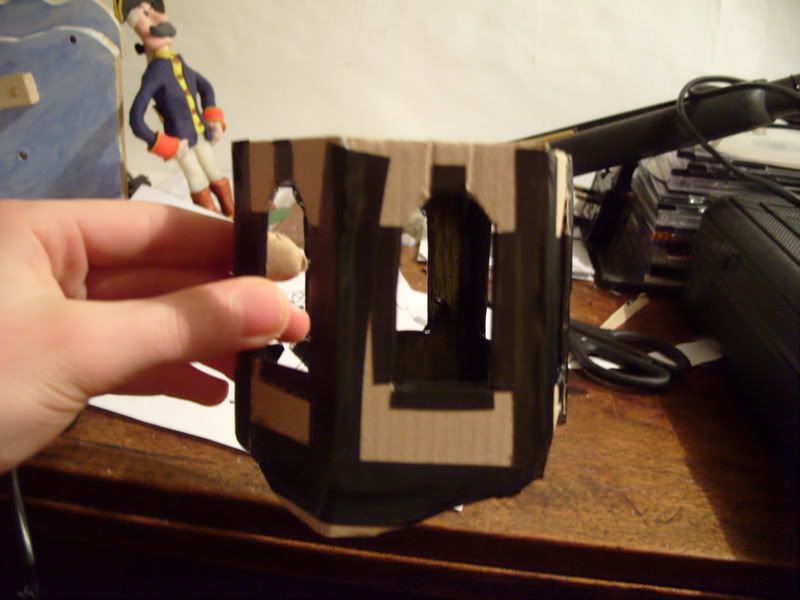 Next I had to make the onion dome. For several reasons, I realised this wasn't going to work, or it would be extremely hard, so instead I made a tiled dome: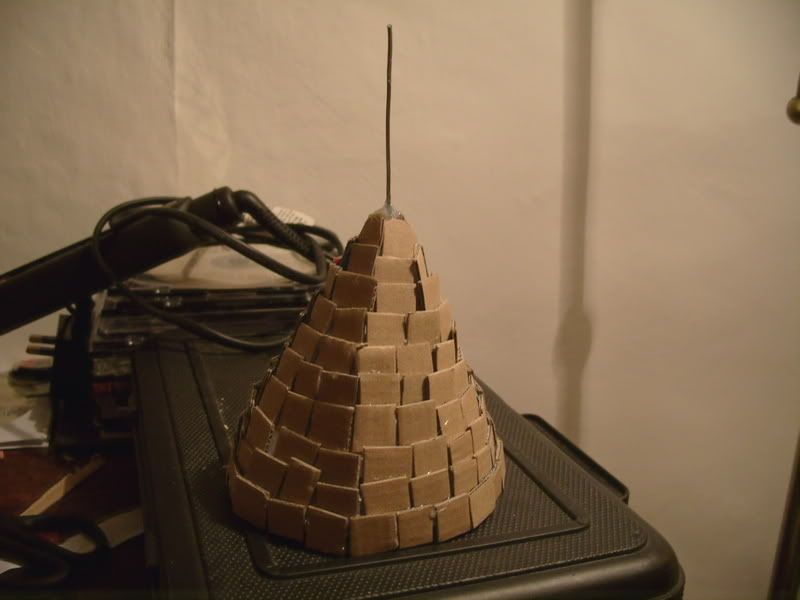 And here is it all put together so far. The tower is not glued on:
I also painted the doors, and added knobs made of epoxy-putty, and cardboard crosses. Here is the whole thing (other then the roofs) with its first coat of paint:
Lately I've been noticing that my views have gone down - if anyone's reading this please comment and get other people to come along and join the fun :D
Thanks for looking!
Marnik