I finished painting the guitar which I made out of epoxy putty, and then couldn't think of a way to attach the strings.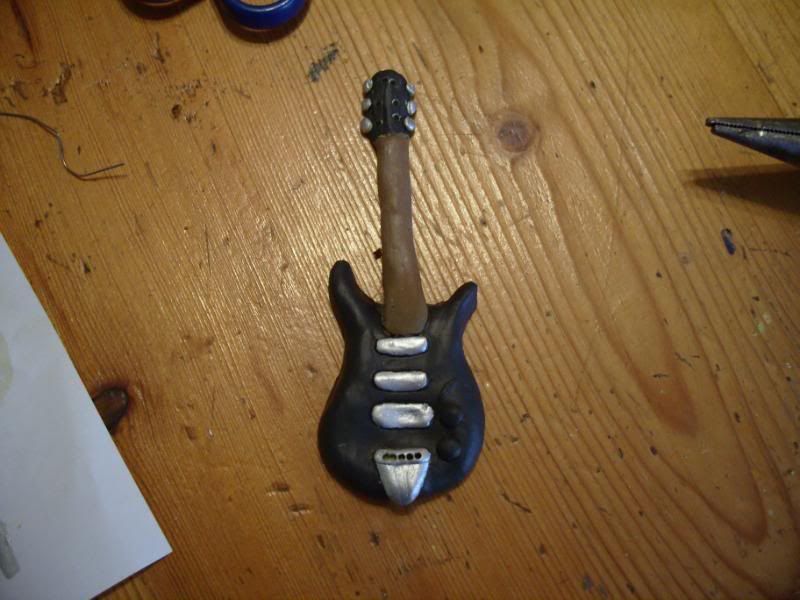 So what I did was drilled some holes in the top and bottom of the guitar (epoxy putty is really good for drilling holes into) I only made 5 as I couldn't fit another in, and it's hardly noticeable that there is one missing string!
And now as you can see I can put strings in. 3 are drying as we speak.
Fish