So I made another drum, drilled holes in them all for the wire, then hot glued the wire together temporerily. Here is kind of what the set up will look like, with two symbols aswell.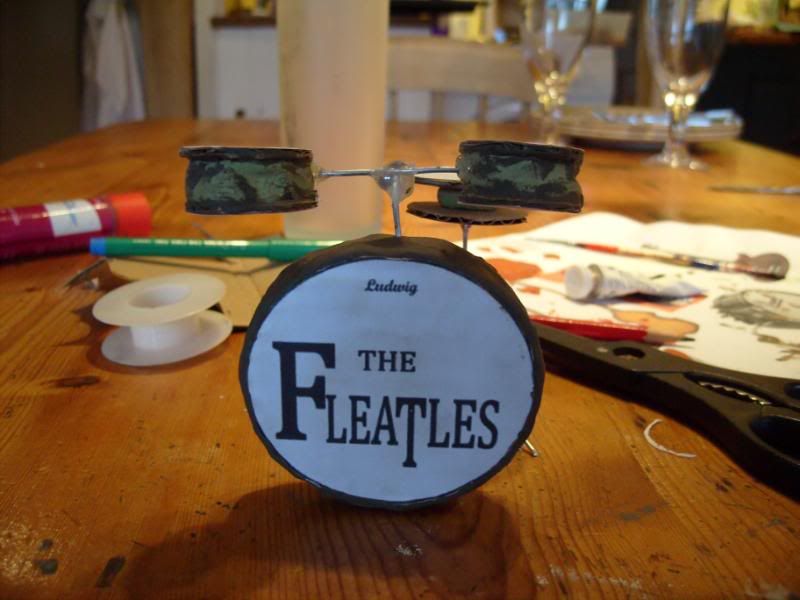 Here is the new drum on a stand: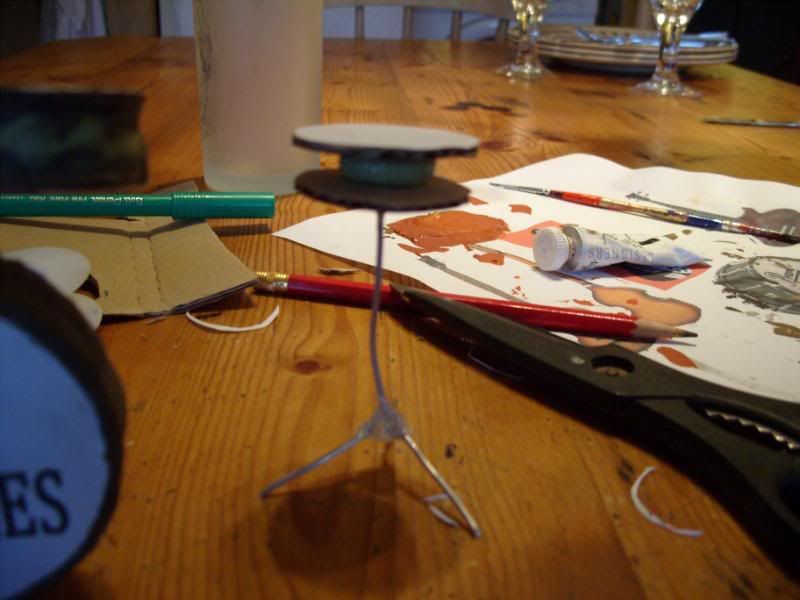 And here are the two above the bass (as you can tell I don't know the technical names!):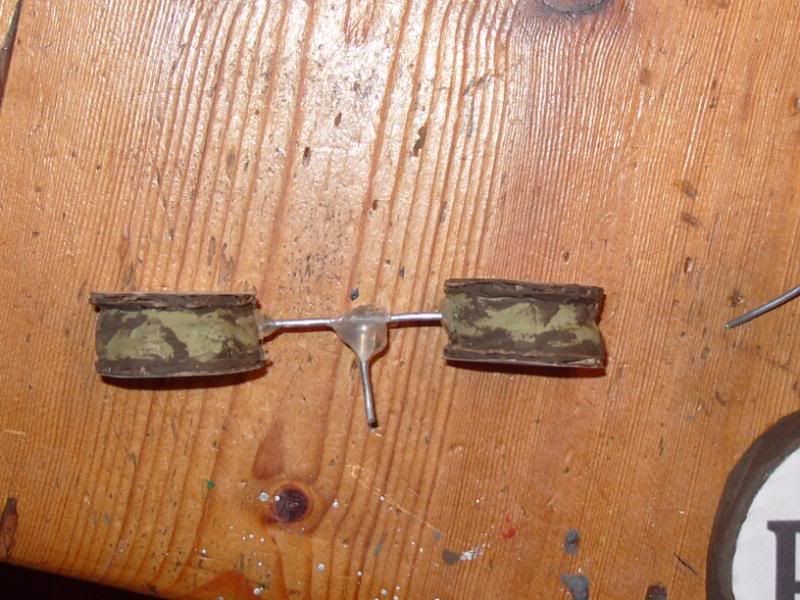 And here is one of the symbols drying: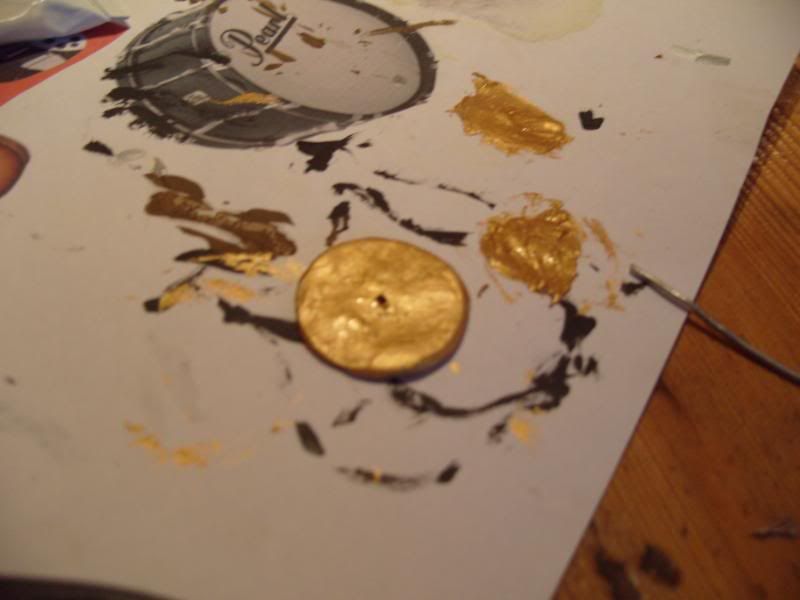 Since then I have made a stand for one of the symbols, and have covered all the hot-glued joints with Epoxy putty for strengthening and it will look better. When they're dry I need to paint the other symbol and make a stand for it.
GREAT NEWS!
Go to Animateclay.com!
No!
Awww, please?
Oh, okay...why? To look at puppets?
Not to look at puppets.
To download a tutorial?
Not to download a tutorial.
To kiss some sort of mouldy fish?
No, not to...what?
Hmm...how about..... To look at the first post and read that you, Fish have just won a 2 disk tutorial on building sets by making a youtube video of how animateclay.com helped you?
YEEAAHH!! How did you guess?
Visit www.animateclay.com to see what I'm talking about!!
Fish