Hey guys, since I last posted, I have done alot of stuff on the bar set...
Here are the finished bottles with finished labels (made by me on Photoplus) and tin foil wrapped around the top of EVERY ONE!. There are lots - and believe me, they took a LOOONNNGGG time to complete!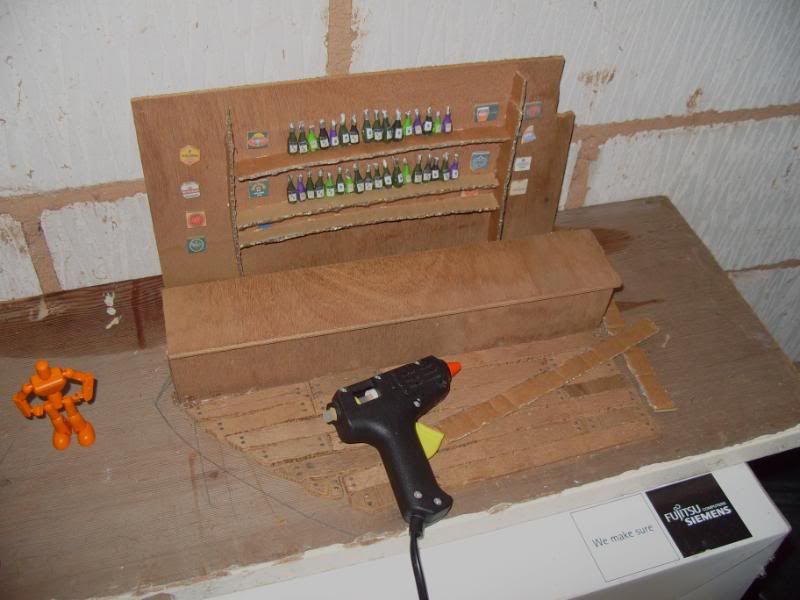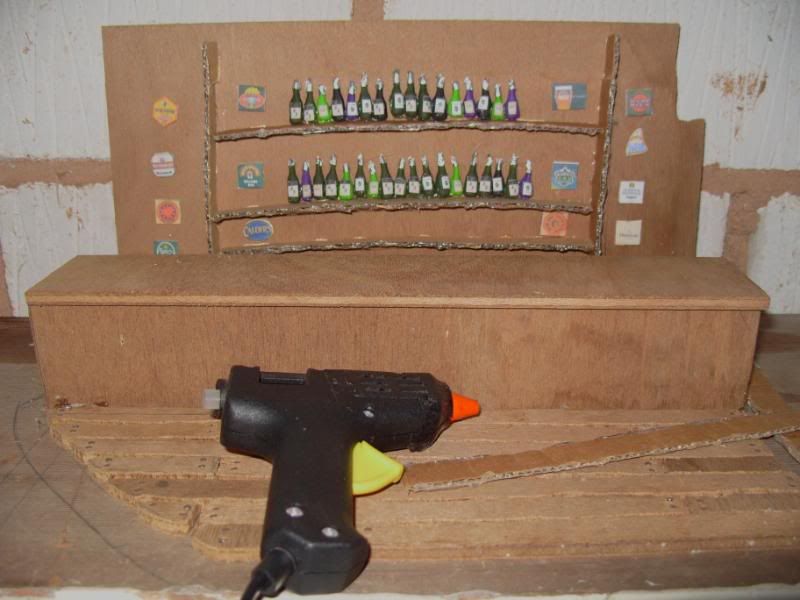 As you can see, I had to take out a couple of shelves to fit the wine bottles in, but I think it looks good like that. At this point I stuck on a load of mini beer-mats to the back.
Then I made these beer-pully-things out of fimo (like all the bottles), and hot-glued them to the bar. I can tell this set's going to be good!!!
Now, do you remember the
outdoor set
I made a few weeks ago? Well like I said at that point, me and SJ Movies are going to do a joint production of a short cartoony stop motion. It's almost ready to start shooting, but today, we are just going to do some tests, and see how he (Sam - producer/director) likes the set and puppets. I am going to try and make a video blog at some point with him, to put on youtube and show what we've been up to!
Fish