Okay, the house is coming along really nicely now. First, I'll start with the windows;
I made the windows out of cardboard, like most of the house so far, then measured, and cut out the holes for where they go.
Next is the roof. In my designs it is tiled, so I cut out many many little cardboard squares, to hot glue on to the roof.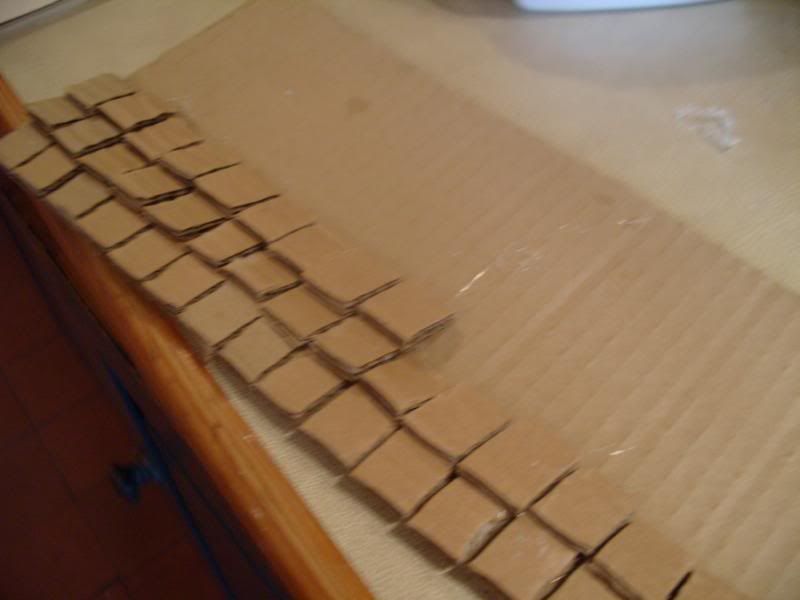 Nearly there! (sort of...)

This is where I am now! Still need a lot more to do, so I fill up the whole piece of cardboard.
GOOD NEWS:
The gravel has dried almost rock solid, and the grass is not 'hard' but getting along that way! This should be a great build!
TODAY:
I am planning to finish/nearly finish the house and start painting,
Make curtains to go in the window.
Start planning the big blue sky background.
Make a couple of telegraph poles (hopefully)
And maybe more! You will have to come back soon to find out!
Fish